Welcome to the Intoss Bio Dental Implant System
About
Intoss Ltd has been a technological innovator in the design and testing of dental implants for 25 years
Founded by Barry Edwards the company has focused on producing an implant designed to provide you with predictable long term results
The System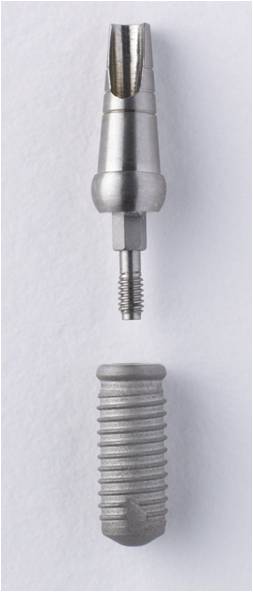 The Intoss system is based on the internal hex/thread and hex-lock abutment patented 1986 by Barry Edwards

The refinement of the stress managed design over the last 20 years has given rise to the Intoss Bio concept. We have avoided fashions and market led trends in implant design, preferring to allow basic science, research and proven success to dictate gradual improvements.

Intoss provides an extensive range of applications from single immediate replacement to full mouth reconstruction with a minimum number of uncomplicated universal components .


Implant
GRAFTING
Materials
The company also partners with leading Biomaterial manufacturers to bring the best graft materials to the UK market. Working closely with scientists and engineers pioneering state of the art β-tricalcium Phosphate and Hydroxyapatite products that can be used to maintain sockets, fill defects and augment insufficient bone areas.
Our Products

Intoss implants come in a range of clinically relevent sizes so you can fit the implant to the pysiological situation. Four diameters and multiple lengths give you the flexibility you need.

A range of attachments are available, for all prosthetic restorations. In stress-managed and angled variations

easy-graft™ products are bioresorbable, completely synthetic bone graft substitutes for bone defects. Intoss is the UK distributor of this remarkable Swiss product. Available from www.easygraft.co.uk



Adbone TCP & BCPporous synthetic ceramic, containing calcium phosphate, designed for the filling of bone defects. The calcium phosphate ceramics are rapidly osseointegrated due to their chemical composition which is similar to the mineral phase of the human bone, and due to the interconnected porosity allowing a total vascularization of the implant. Available from www.medbone.co.uk


Contact Us
Email: sales@intoss.co.uk
Telephone: +44 1252 719 036
Fax: +44 207 160 5260

www.intoss.co.uk
Plusnet